The Online Community Checklist for Delivering Exceptional Digital Customer Experience
A guide for selecting the best online community solution for your business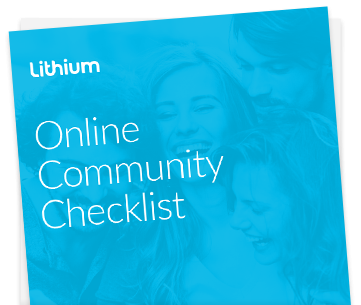 A thriving branded online community sets the stage for creating great digital customer experiences. That's essential for your business success; research shows that customer experience is the last frontier for differentiation.
But how do you choose a community platform and vendor that will enable you to deliver the digital customer experiences your customers expect?
We've put together a short checklist to help you analyze and compare vendors, and look for the features that will best support your community.
In this checklist, understand the key questions to ask when evaluating an online community platform, including:
Does it incorporate all types of social engagement?
Does it allow highly customized experiences to achieve a seamless brand experience?
Does it provide detailed data on user activity, trends, individual user interests?
Does it integrate with existing business processes and web/business systems?
Download this free tool to help you evaluate community platforms and vendors.
The world's leading brands choose Lithium