Your online community is a critical component of your social strategy. Having the right tools and best practices at your disposal are keys to your success.
An underperforming community can cost you sales, overload your contact center with issues that can be resolved online, and alienate the advocates who play a key role in growing your business.
It may feel like a daunting task to replace your community vendor, but migrating to Lithium is surprisingly easy.
Major brands have switched to Lithium. A migration typically adds no more than two weeks to our standard 12-week launch process.
Find out how easy it is to switch to Lithium.
"Our Lithium-powered community has continued to grow and to exceed all baseline metrics, including its newest key engagement metric, the number of kudos, which is a strong indicator of the customer's overall satisfaction with content."

— Terri Peluso, NetApp Community Program Manager
Moving to the Lithium Community Platform
The Lithium Difference
When companies want to upgrade their community platform, they often choose Lithium for three key reasons—performance, operating costs, and flexibility. Learn more about these advantages in this guide.
Migration Playbook
We've developed a battle-tested plan for migrating to Lithium that avoids painful downtime, with the appropriate employees assigned to each of Lithium's three migration tracks: Community Management, Design, and Technical. Read the guide to get more detail on these tracks and launch timelines.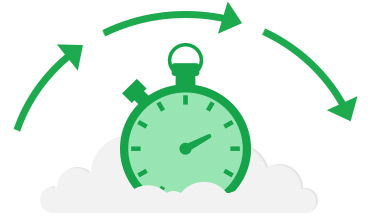 Large Migration in Record Time
NetApp, a leader in enterprise storage and data management is a pioneer in online communities. They switched to Lithium so they could have the flexibility to make extensive customizations and get seamless upgrades, powerful real-time analytics, and increase ROI. Read their full story in the guide.
Download the Guide
Your community shouldn't be held hostage. Learn more about migrating to Lithium now.