While social is captivating and engaging, at the end of the day a social marketing campaign has to drive revenue. Or does it?
How to measure social marketing's ROI has long been a challenge. Senior executives want proof that what you do in social creates impact beyond just a lift in brand reputation.
Marketers aren't convinced. They get excited by things like reputation, likes, clicks and engagement. Just as marketing has changed, the way we measure and attribute ROI is also changing, which has many marketers caught in a strange no man's land of ROI.
We say it's time to break some myths about social marketing ROI and unleash your social program's deeper value. In this report, you'll learn the truth about the five biggest, most established myths about social marketing ROI and how to take action to measure it properly.
"73% of CEOs think marketers lack business credibility and are not the business growth generators that they should be."

— The Fournaise Marketing Group
Breaking the Myths of Social Marketing ROI
We dive deep into these five myths holding back the measurement of return on investment on social media activities for marketing.
Myth #1: ROI Doesn't Have to Reflect Finances
Social has to demonstrate ROI to retain its credibility with the C-suite. Fortunately, social does drive sales and savings. We provide figures and examples that reveal branded communities and other social channels drive conversion in sales because users feel trust in the brand.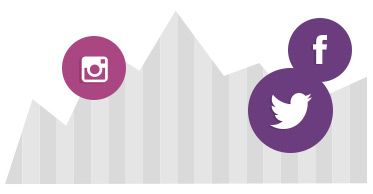 Myth #2: It's Too Hard to Measure
It is indeed a struggle to know what to measure and how it attributes to revenue. But what appears to be complex can be measured when you understand why you are measuring it and how it may or may not be impacting your revenue.
Myth #3: Business Value Equals ROI
The value of social to a business must be comprised of both ROI and KPIs because these provide a holistic portrait of the vibrancy of your brand with consumers. Learn about the key KPIs to track in this report.
Myth #4: Social Should Be Measured as an Independent Channel
Marketers need to take a holistic view when measuring a marketing campaign's effectiveness to determine which channels are influencing customers, and consider social as an integrated foundation of a complete marketing plan.
Myth #5: Social Belongs to the CMO
Marketing seems to own social media, but to be successful, CMOs, CSOs and CIOs need to create true strategic partnerships. Together, they must share ownership of goals and outcomes and to create a great branded customer experience.
Download the Report
Let's break some myths about social marketing ROI.